Now that I have added to my kitchen arsenal with an immaculate bread machine to make fresh bread whenever I want, I am eager to find out all the ways in which I can use it to create new dishes that my friends and family will absolutely adore. I have already begun trying out new ideas and there are still quite a few things that I am still looking to try, incorporating a few fruits and vegetables to find something is flavorful and quickly becomes a favorite.
Everyone loves a hot loaf of bread, and you would be hard-pressed to find someone that would argue against having it over regular, run-of-the-mill bread. I'm looking to add antioxidants to my diet as well, aside from my bread machine, and here are some of the foods that will help protect you against prostate and lung cancer. Of course, you always get more of the cancer-fighting agents when these foods are eaten raw, but if you can get them into your system in any way, it is always beneficial.
Corn
Whether on or off the cob, corn is always good and it has been proven that when corn is cooked longer, there are higher levels of antioxidants that are released, like lutein, which staves off blindness in older people.
Peas
They may be small, but they pack a flavorful punch as they lower stomach cancer and other diseases that can plague older people.
Kale
You've probably heard of kale since it is recognized as one of the healthiest vegetables in the produce section these days. Packed with vitamin C and other minerals, kale helps reduce heart disease by lowering the bad cholesterol in our bodies. Eat kale a few times a day and your healthy points will definitely be on the uptick.
Broccoli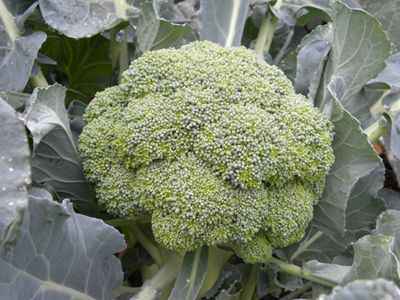 Another vegetable that is known for fighting cancer is broccoli, with studies showing that men that have more than 5 servings were less likely to suffer from bladder cancer by as much as half. Having broccoli a few times a week along with other green leafy vegetables can turn out to be the ultimate kick for your body.
Red Bell Peppers
Boasting only about 30 calories, but loaded with vitamin C, red bell peppers can provide nearly 150% of the recommended daily value and stave off atherosclerosis, which leads to heart disease.
Spinach
Carotenoids are the powerful antioxidants that keep our eyes healthy and prevent macular degeneration and can be found in abundance in spinach. When spinach is cooked, you absorb more of the lutein into your body for more benefits.
Beets
Whether they are pickled or roasted, beets also contain a substantial amount of antioxidants that stave off several types of cancers and can be cooked alongside other vegetables for even further nutritional benefits. I try to consume beets at least twice a week and I have come to love adding them to other dishes that I normally would not have added them